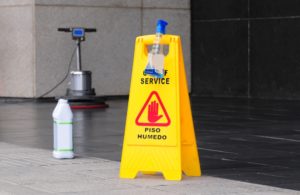 We offer a huge range of cleaning, janitorial and hygiene products, for both the commercial and domestic sectors. Our products have been carefully selected from leading manufacturers where quality and value are the major factors. We stock a wide range of high quality cleaning, maintenance and hygiene products for all industrial and commercial applications.
We are able to offer exceptionally good value for money with no minimum order. We pride ourselves on the quality of our service, with all our staff being both knowledgeable and helpful, as well as able to offer expert advice in all areas of cleaning and hygiene products, and supported by technical assistance from some of the industry's leading manufacturers. Our ethos is to deal with manufacturers on a supply stock basis wherever possible; this ensures that we have their total commitment and support. This in turn benefits our customers by guaranteeing continuity of products at competitive prices.
We have excellent product knowledge, and will be pleased to assist in helping you choose the correct products for your particular purpose.
We can advise on cleaning, janitorial and hygiene products and requirements. Contact us for prices and delivery.