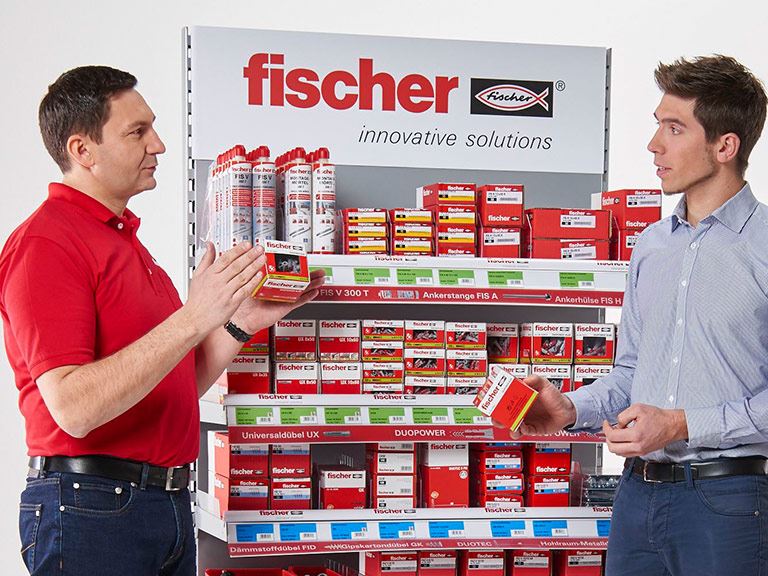 Customer support in head office and sales force
With over 7 customer consultants in the office and 30 members of the sales force. We have a sympathetic ear at any time for your issues and will take care of your call personally so that you get the help you need  competently and reliably.
By Telephone or on-site: We help you to select the suitable products and show you the best and most economical solution.
The logistics have to be suitable during  construction: That's why we take care of all your questions about availability and delivery included construction site delivery.
Our delivery conditions
Therefore, all trends and innovations come to you. We explain exactly what you should know to be always up-to-date.
Specialist trade – partners of fischer.
fischer products are represented in the UK at over 2.000 specialist trades & building material trades. Also many hardware stores dispose fischer quality ranges.